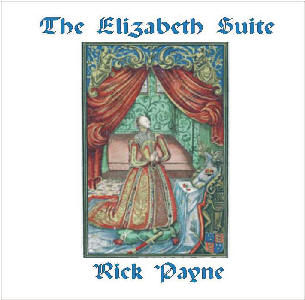 Review by Bob Tilling in Blues in Britain.
I was fortunate to see Payne perform a couple of years ago at the, sadly now no longer, Stroud Blues and Beyond Festival where I greatly enjoyed his natural and relaxed stage presence. This eleven track solo instrumental outing illustrates all of Payne's often highly complex, guitar skills and although not all the titles are blues based there is enough blues material to hold your attention.
On the opening title 'Shuffle' Payne pays tribute to one of his all time favourite guitar players Big Bill Broonzy where he captures much of the great man's swing and syncopation. There are two very enjoyable ragtime titles, 'Winston's Rag' and 'Halloween Rag', where he has a very distinctive touch and swings along at an infectious pace.
Among Payne's many talents, including guitar teaching, he has written a number of film scores and has included three beautiful examples here. I particularly enjoyed 'John Doe' [ a theme composed for the film John Doe And the Anti by LA film maker Jeremy Rushbear], where his guitar slide style does suggest a little of the work of Ry cooder, another of his favourite players, but this atmospheric title is very much his own.
I particularly enjoyed the two beautifully crafted titles 'Prelude' and 'Ramble' and although not blues their evocative melodies fitted comfortably alongside the more bluesy material. There is some creative mixing, often where he performs as a duet adding greatly to the enjoyment of this well produced disc. This is a very relaxed and entertaining set from a guitar player who really knows what he's doing and with confidence and sincerity.